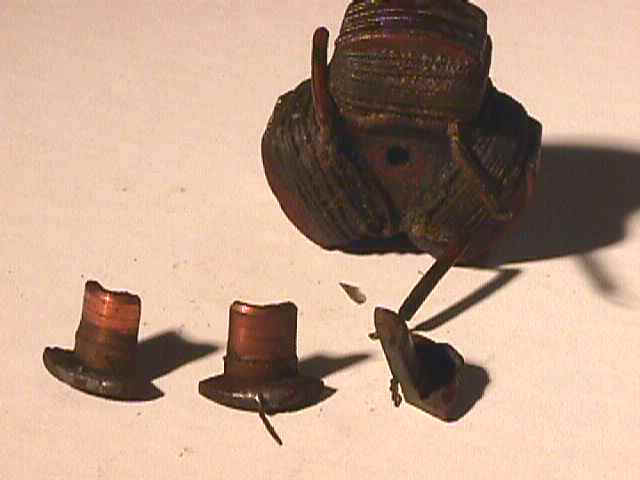 One of the most frustrating problems encountered by pre-war train operators, specific to motor repair, is an "exploded" commutator. The problem arises when the fiber washer holding the commutator assembly together fails due to age. The sudden fragmentation of the three segments can create quite a spectacular motor failure. Especially when operating your train at FULL STEAM!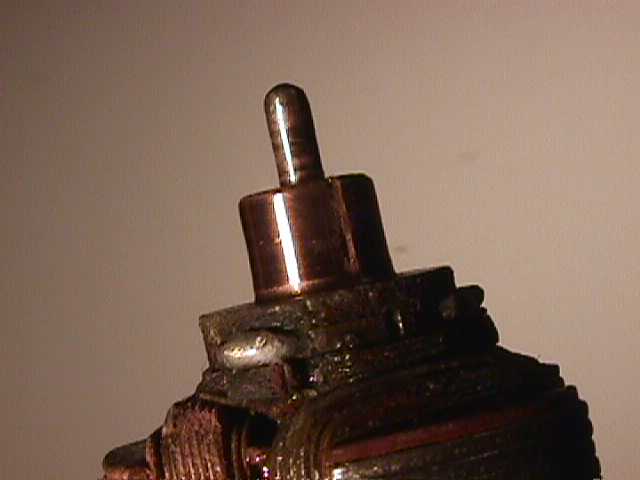 Well..........if you have such a commutator failure, the Motor Doctor can rebuild your commutator! In nearly every case, provided the commutator segments are in good condition, the Motor Doctor can rebuild your commutator using the original components!
Just send the Doc your armature and original commutator segments, and the Doc will rebuild the commutator assembly so that it will operate as before.
If the commutator segments are too worn, the Doc can fabricate a new commutator for you. The appearance of the commutator will be different from the original design, yet, the performance of your motor will not be impaired. So.......if you have commutator problems, give the Doc a call.
If your Post-War trains need a new "disc" type commutator, the Doc can provide you with a new commutator for virtually any Post-war motor!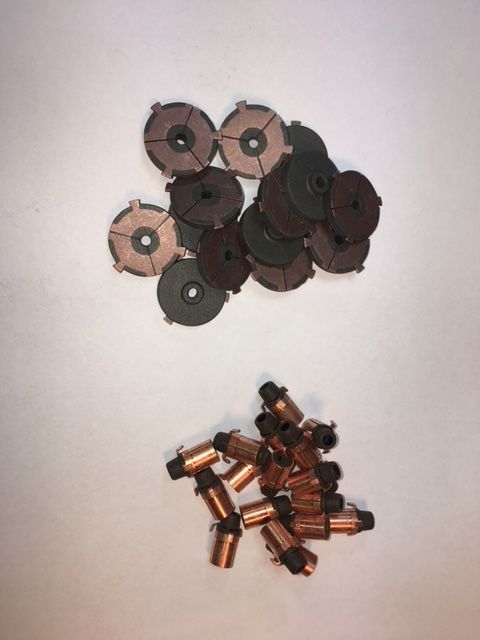 How to clean a commutator.... The method I use to clean a commutator is rather simple. I use 400 grit sand paper, cut into a 1" by 1" square folded in half. I then remove the armature, where possible, and rub the face of the commutator with the sand paper until all marks/glazing is removed. Finally, I take a small pick and clean the slots between the commutator segments of any material build-up. Doing this will greatly improve the performance of your train's motor.